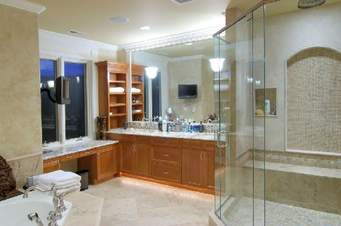 Cornerstone Kitchens and Baths concentrates on providing quality craftsmanship at an honest price. Although we are a small company, our crew represents over 20 years of remodeling experience. We offer a wide variety of services ranging from projects as small as changing a light fixture to full replacements. Because we are a small company, we have been able to provide a personal relationship with our clients which ultimately results in an extraordinary product. Most of our work is referred by satisfied clients and we hope to add you to that fast growing list. Feel free to browse through our photo gallery and enjoy the Cornerstone experience.
Services:
Kitchen remodel –
Full gut rehabs or minor cosmetic updates! Cabinet installation, tile, flooring, backsplash, countertops, appliance installation and more.
Basement – Drywall, paint, flooring etc…
Bathroom remodeling
Rec Rooms
Let our expert staff create the kitchen, bathroom or basement you always dreamed of!
Call us today 773-573-3742
Visit us on Facebook